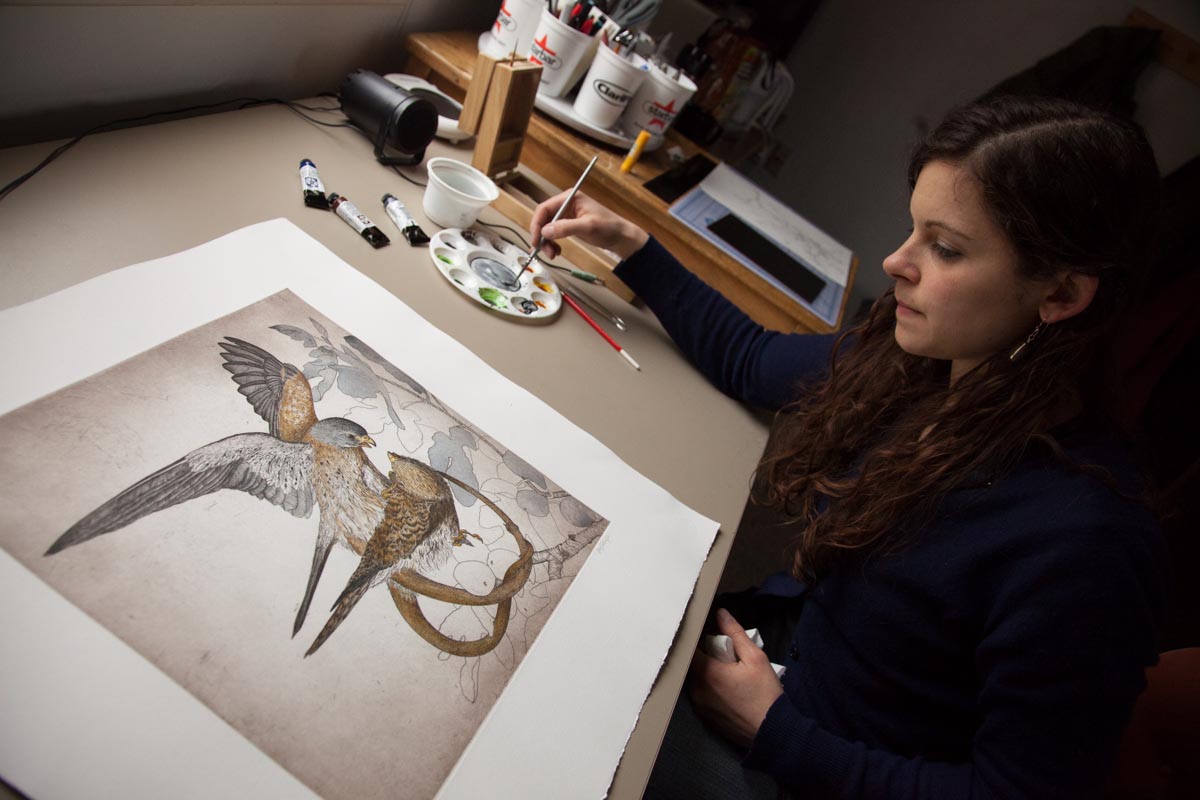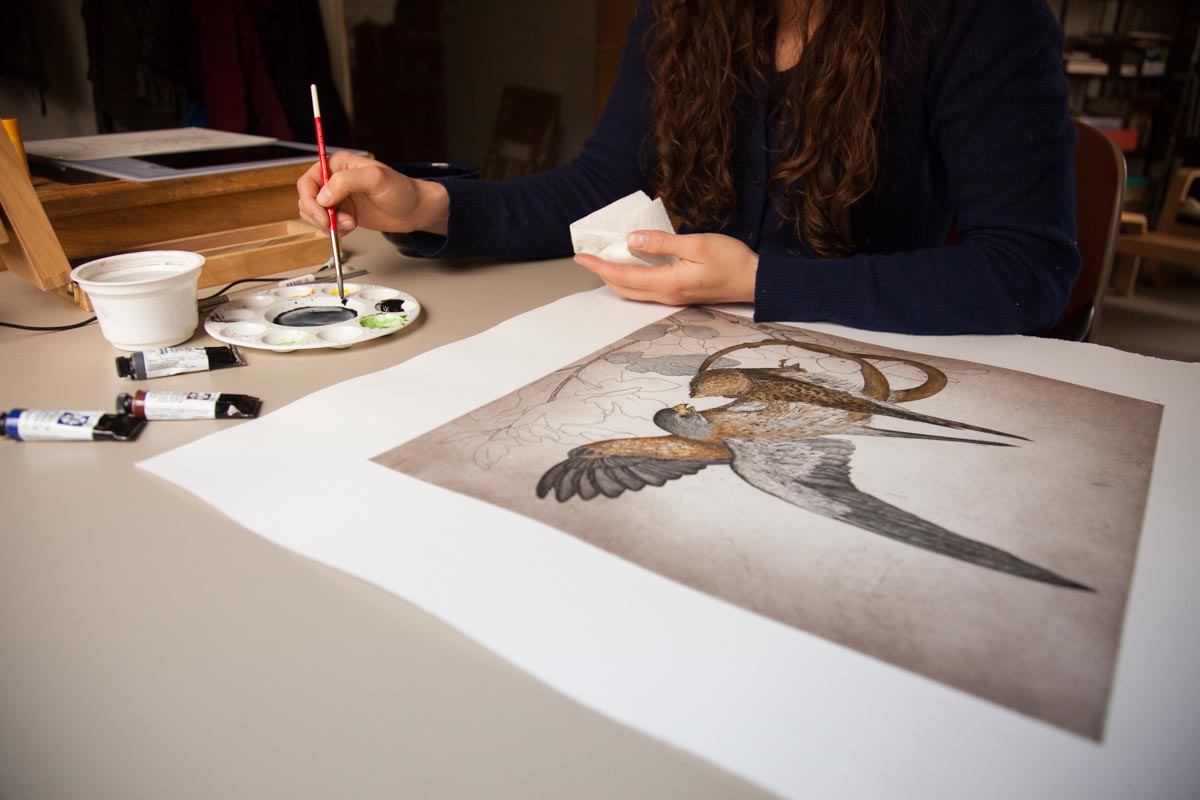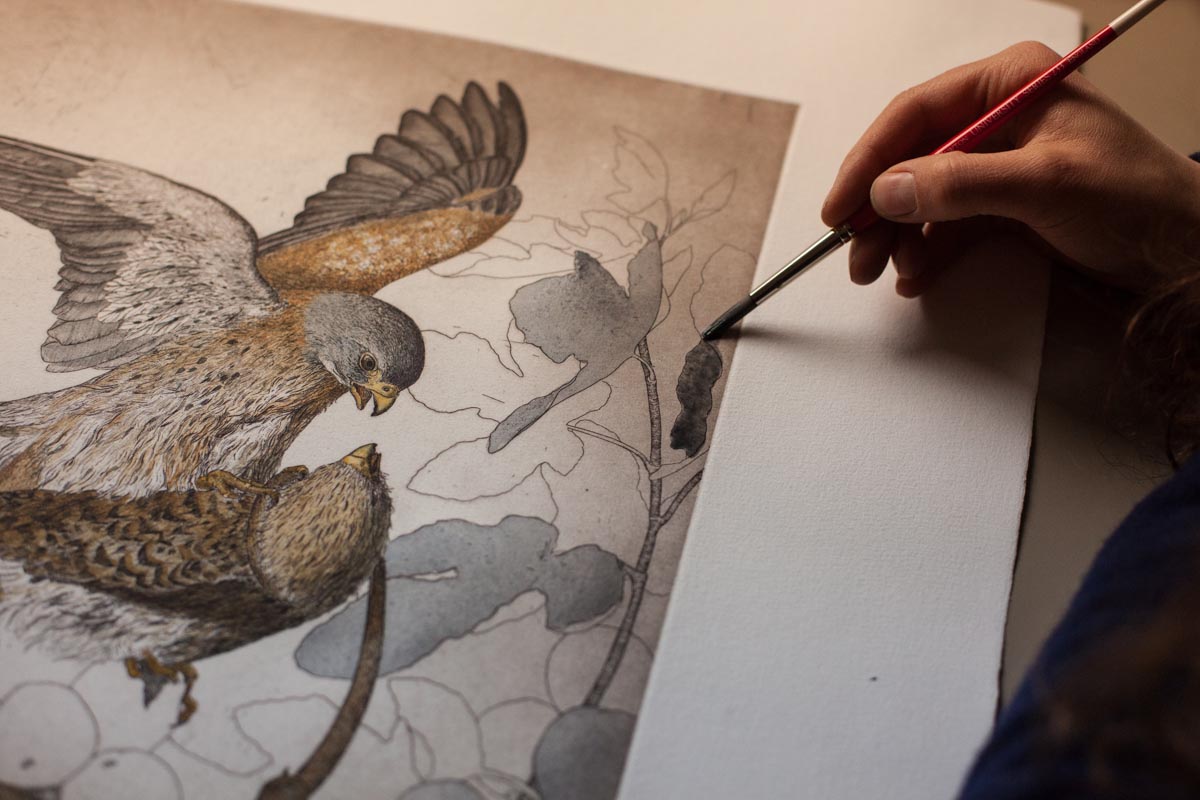 I first noticed Briony's work at last fall's semi-annual Gallery Night, a MMoCa-sponsored event where many Madison artists and galleries open their doors extra-late and host special shows to stoke the city's art scene. A print of hers, Buzz #5, was included in a faculty show at the Humanities building, and stood out from the other talent there. Maybe a month later, I noticed more work in the Artisan Gallery, my favorite Madison-area destination for an art fix... and then I saw her stuff at the Overture Center... and then at the new Madison Central Library. Who was this great new local talent? It seemed she had suddenly been discovered and exhibit venues were snapping up the opportunity to feature her.
I sent Briony an email to compliment her work, and we ended up discussing websites. Soon we started a new project to update her online presence, which wasn't wasn't reflecting the quality of her work the way it should. As part of the website development process, we did a studio shoot to capture some of the gestalt of her working environment and process. The above images are a few of my favorites.
If you like etching, or printmaking in general, check out Briony's portfolio; it's a treasure trove of nature-inspired pieces, rendered in a great old-school style. The watercolor she applies to the prints reminds me a lot of hand-tinted photographs, but somehow the effect comes off way better here. It's worth pointing out that the online-images don't hold a candle to the real thing; just like photographic prints, seeing them in-person makes a world of difference.
Morrow-Cribbs soon leaves for Vermont, but if you act fast you can still catch her show at the Central Library. Or check out her website for future shows/events.